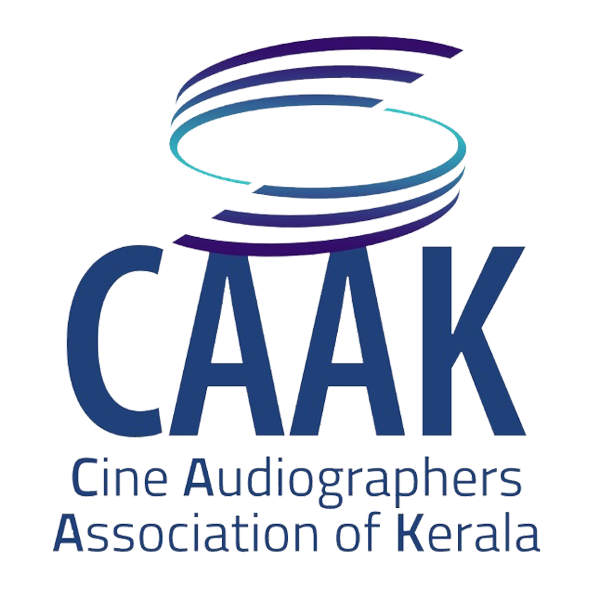 CAAK, Cine Audiographers Association of Kerala [CAAK]  was originally established as MAUSS (Macta Union for Sound Recordists & Sound Engineers) on 28th January, 2006. Later in 2010 it was renamed as CAAK and was affiliated to FEFKA [Film Employees Federation of Kerala]. CAAK is an association of cinema sound professionals working in the Malayalam film industry. All the sound professionals, sync sound engineers, sound editors,studio sound engineers, sound designers, sound mixing engineers and foley artistes working in Malayalam film industry are welcome to join this association. At present, we have 150+ members.
The basic objective of the association is to keep its members updated about the latest technologies, conduct workshops and seminars for working professionals and students and most importantly, look after the welfare of the members of this family. CAAK, in association with FEFKA has been into collective bargaining with the producers' association for wage and bata hikes and other employee beneficial activities. CAAK was involved in a very positive way during the pandemic period  by providing all kind of help, like medicines, funds and other physical necessities to its members and even to the society as a whole. CAAK in association with FEFKA was in the forefront in social service activities during these period .
CAAK has in its fold, a number of sound professional luminaries  like the Oscar award winner ,Resul Pookkutty, the Dolby professional and sound designer Harindranath Dwarak Warrier  and the audio wizard Srijesh Nair, as its honorary members.
Started as a very humble organization in the year 2006 with very few members, CAAK has grown and is still growing into a large Association with 150+ members, at present.
The person very well be called the father of modern day cinema sound in Malayalam.